It's official! We are the best Letting Agent in Bridgend!
We're incredibly proud and pleased to announce we have just won The British Property Lettings Gold Award.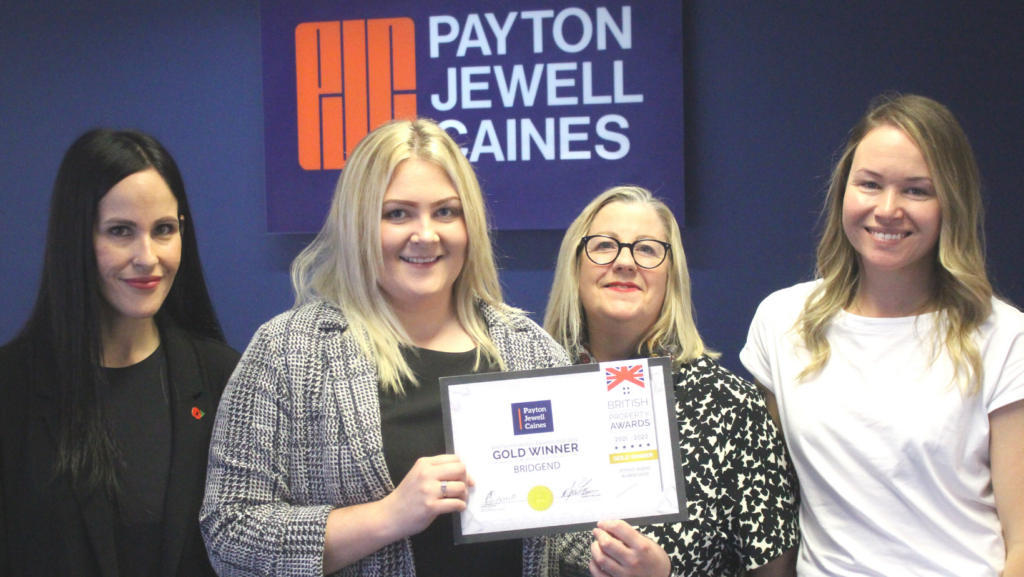 The EA Masters are one of the most inclusive estate agency award providers and judge on average over 90% of agents on a local level.
The British Property team mystery shops every estate agent personally against a set of 25 different criteria to obtain a balanced overview of customer service levels. The winners must have performed outstandingly throughout the extensive judging period, which focuses on customer service levels.
Agents who go that extra mile and provide outstanding levels of customer service are rewarded with our accolade, which acts as a beacon to highlight these attributes to their local marketplace – The British Property Awards.

"To win this award, along with a pandemic thrown in the midst, is a great testament to our lettings team. They have worked extremely hard to deliver a unique and exceptional service. I am very proud of the team we have here" says Catherine Caines, Managing Director.
Robert McLean from The British Property Awards said "If an agent has been attributed with one of our awards, it is simply down to the fantastic customer service levels that they have demonstrated across a prolonged period of time. Winning agents should be proud that their customer service levels provide a benchmark for their local, regional and national competition".
Our Lettings team also scooped the same award in 2018/19 which underpins our commitment to providing excellent customer service.  In addition we have also been notified that we've been shortlisted for a number of national awards which will be announced shortly.
A massive well done to our rentals team – we smashed it!
#Goingforgold
By PJC Homes on November 16th, 2021